Former students - MATE Alumni
Last modified: 14. January 2022
If you would like to share your story, please send an email to alumni@uni-mate.hu!
Dr. István Balla
Managing Director of GAK Nonprofit Kft.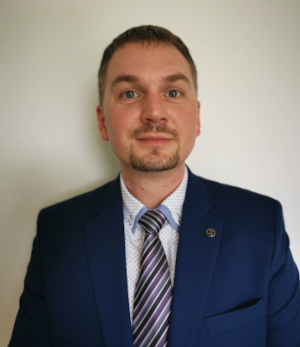 Last modified: 14. January 2022
I graduated from the Faculty of Agriculture and Enviromental Sciences of Szent István University (SZIE-MKK) in 2008 with a degree in enviromental Agricultural Engineering, specializing in enviromental protection.
During my university years, I was awarded a Republican Scholarship for one year and Sándor Demján Scholarship for one year, thanks tom y excellent academic results.
From september 2008, I became a full time, state-funded PhD student at the Institute of Plant Production of the SZIE-MKK. My research topic was precision farming.
Between 2012 and 2016 I was the Production Director of the Centre for Crop Production and Biomass Utilisation Demonstration at SZIE. After my PhD studies I became a departmental engineer at the Institute of Plant Production in October 2011 and an assistant professor in June 2013. I defended my PhD thesis in 2016.
From 2017 to 2021 I was an adjunct professor at the Institute of Plant Breeding of the SZIE-MKK, currently I am an associate professor at the Institute of Plant Breeding Sciences of the Hungarian University of Agricultural and Life Sciences, I am active in teaching, researching and proposal writing, and i am responsible for the professional guidance of students in bachelor and master programmes in both hungarian and english languages.
Between 2019 and 2021, I was Deputy Director General for Strategy at the National Centre for Agricultural Research and Innovation, responsible for the professional management and coordination of research institutes and external relations. After starting my university studies , almost all my studies and posts have been at the SZIE (now MATE), where i found the professional skills ( in addition to many friends and professional contacts) that ensured my continuous professional development. From 2021 I am the managing director of GAK Nonprofit Public Benefit Ltd., which is majority owned by MATE (67%), so besides the teaching facilities of the Szent István Campus of the University, we currently operate all the dormitories in Gödöllő and the former NAK buildings.
Zoltán Kulik
CEO of Vitafort Zrt.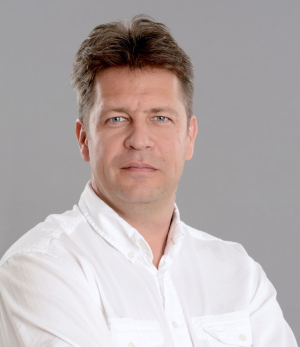 Last modified: 14. January 2022
In 1994 I graduated from the Faculty of Agricultural Sciences of the Gödöllő University of Agricultural Sciences, majoring in general agricultural engineering. I did my diploma thesis at the Department of Feeding. In addition tom y agricultural angineering degree, I also strated working as a cattle industry product development engineer at Vitafort Zrt. In 1997 I became commercial director in charge of sales and since 1999 I have been managing our joint stock company (részvénytársaság) as a CEO.
The agricultural higher education in Gödöllő has always been and still is known and recognised for its high quality , bot hat home and abroad. Our joint-stock company maintains regular professional relations with the university. Their teachers are regular participants in Vitafort's professional events. For years, we have been hosting hundreds of university students at our Dabas site and offer students at the University's Faculty of Agriculture and Enviromental Sciences the opportunity to deepen their knowledgeof animal nutrition through dual training.
On behalf of the Rector Dr. Csaba Gyuricza, since 1. January 2013, I have personally worked as a member of the Faculty Advisory Board to ensure that the university's education, training, research and development activities are aligned with market and economic needs. From its establishment in 2021, I was elected Chairman of the Supervisory Board of the Hungarian Agricultural and Life Sciences University (MATE), one of the largest agricultural universities in Central and Eastern Europe. As a member of the MATE Rector's Advisory Board, he helps the university to develop and implement its research and development plans.
I believe it is important for alumni to maintain their ties with their alma mater and to maintain a living link with their former university as a part of a community. The alumni movement provides an intergenerational connection for anyonewho can contribute professional knowledge and practical opportunities tot he student community. This strengthens the university's social network and ensures an agriculutural supply capable of meeting the highly complex requirements of our time.
Péter Umenhoffer
Marketing Director of Axiál Ltd.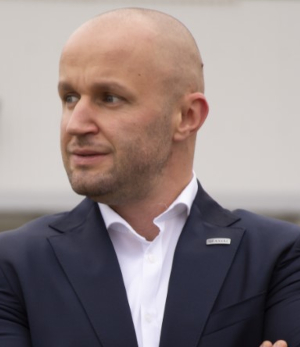 Last modified: 14. January 2022
I still remember when I entered the dormitory in Gödöllő in 2006 and started my studies with great hopes, in mechanical engineering at Szent István Universty, where I later obtained my university degree.
I had no idea then, that I would spend the formative years of my life there. Alongside my studies I was President of the Universty Student Council for 4 years, where I met many people who are important to me. Since I have been working for AXIAL Ltd. since I was a teenager, there was no question after university where to start my career and I still work here today. I have been the Marketing Director of the company since 2014.
Besides my work, I am the head of the marketing committee of the National Association of Agricultural Equipment and Machinery Distributors and a board member of the Hungarian Precision Farming Association. Today, the most important issue of Hungarian agriculture is training the future professionals, and so important for me.
That is why I consider it important to be in constant contact with my colleagues at the university and to help each other's work by continuosly improving the training and its tools!
The most important goal of the Alumni Network is to show the future generation the wonders of agriculture.